Forging
Hot Forging, also known as Hot Heading, is the process of heating material to a particular temperature and then forming it into a desired shape.
Our Forging department is made-up of 8 vertical forging presses. These presses, ranging from 100 ton to 400 ton, allow Spring Bolt to forge fasteners from ¼" diameter through 4" diameter. Forging shapes Include: Hex, Hex Flange, 12 Point, Square, Socket and per print configurations.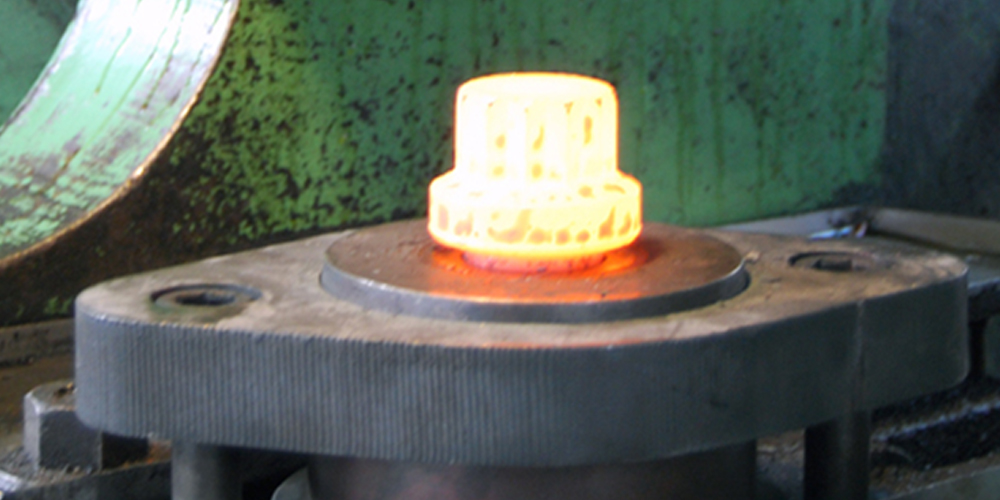 Machining
 One key difference that puts Spring Bolt a cut above other hot heading manufacturing facilities is our machining department. With over 25 machines, including CNC lathes, mills, screw machines, EDM machines and manual lathes, we are able to manufacture virtually any per print component you might need.
Threading
Not only does Spring Bolt specialize in per print components, but also per print threads. With a wide variety of threading machines we are able to produce threads in any configuration including acme, true square, Buttress, British Standard Whitworth, not to mention Standard UN and Metric threads. Standard thread capabilities include:
Single-point threads from ¼" (6mm) through 12" (300mm) diameter.
Cut threads from #4 through 4" (100mm) diameter.
Roll threads from ¼" (6mm) through 1½" (36mm) diameter.
Heat Treating
With state-of-the-art multi-chamber furnaces we are able to perform some of the most complicated heat treatments. Focusing on exotic material heat treating, such as Inconel, Hastelloy, and A286, we are able to insure that all of our customer's requirements on critical application fasteners are met . Performing this operation in-house we are able to provide our customers shorter turn around times.